Contact Ninja Lawns
We've tried to make it easy for our clients to get in touch with us. When you need to get in touch with Ninja Lawns, try the following ways… or simply speak when you see us 😉 
Sometimes you may reach out to us while we are "covered up" in activities as we serve our existing clients… if this causes a delay in responding, we apologize for the delay (not the service to our clients).
Ninja Lawns
Professional Lawn Care
Serving Statesboro & Surrounding Areas
Online Contact Forms
Submit our simple form to request a meeting with someone from our team to give you a good idea of the services we could offer & find out how we could best serve you.
As a client you'll have access to manage your account, make payments, submit questions, request extra services, etc. through your secure client web portal.
Call Our Team
Call anytime… If you need to leave us a message, please be as detailed as you can. We'll call you back as quickly as possible. 
912-226-7646
855-55-NINJA
(855-556-4652)
Mail
Feel free to mail us your message:
Ninja Lawns, Inc.
PO Box 350
Sylvania, GA 30467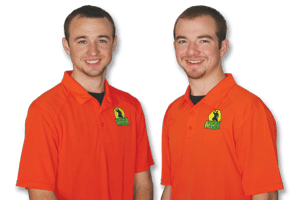 If you're interested in a service appraisal, click the button above.
Thank you for considering Ninja Lawns!
… … We're waiting.