Lawn Care Services
We are pleased to provide the Statesboro area with high quality professional lawn care services on a year-round basis. We offer several variations on our maintenance plans which provide for landscape management services to best serve our client's individual landscape needs. Select the level of service below to learn more.
Over 67% of our clients choose our top-tier service, which is called MasterCare. With MasterCare, we provide premium "hands-off" professional maintenance of your lawn and bedding areas, and we offer a MasterCarePLUS plan which even includes our selection of turf & bedding treatment applications… Our MasterCare lawn service plans provide you with professional lawn maintenance that is about as 'set-it & forget-it' as we can make it.
Clients really like our MasterCare lawn service:
MasterCare Level of Service

65%

65%

MasterCarePLUS Plan (with Applications)

50%

50%

NinjaCare Service Plan

22%

22%

Applications Only Plan

15%

15%

PlantCare Only Plan

2%

2%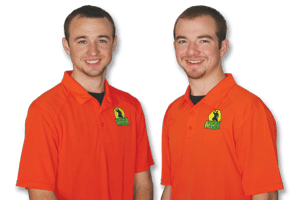 Request Service Appraisal
Submit our simple form to request a meeting with someone from our team. The information will help us schedule an appropriate amount of time & the correct team member for our meeting. We will need to meet with you and have a good understanding of your desires for the landscape.
Year-Round Lawn Care
All of our regular maintenance service plans are based upon year-round maintenance of your landscape. We generally do not provide seasonal service. Our regular service plans are based on the idea of our team laboring to craft a beautiful, thriving landscape for our clients to enjoy throughout the year. There are, however, those rare times when we may provide seasonal service for select clients, if requested, and if we believe such limited service still maintains the property at an acceptable level.
MasterCare
We will maintain and manage your entire landscape, investing extra grooming time to care for it… not simply cutting the grass. MasterCare is about as "hands-off" as we can make it.
NinjaCare
This plan means your service team will still provide careful & professional service for your property… simply fewer plant care activities scheduled throughout the year than MasterCare.
TurfCare
Includes regular visits to serve with excellence providing care for the turfgrass on your property. No service for other areas such as planting beds & foundation plants.
PlantCare
Bedding areas & foundation plants serviced, investing time to care for them… just not cutting the grass. Scheduled visits allow the team to nurture & groom the plants in your landscape.